Messe Düsseldorf and Caravanning Industry Association face the future together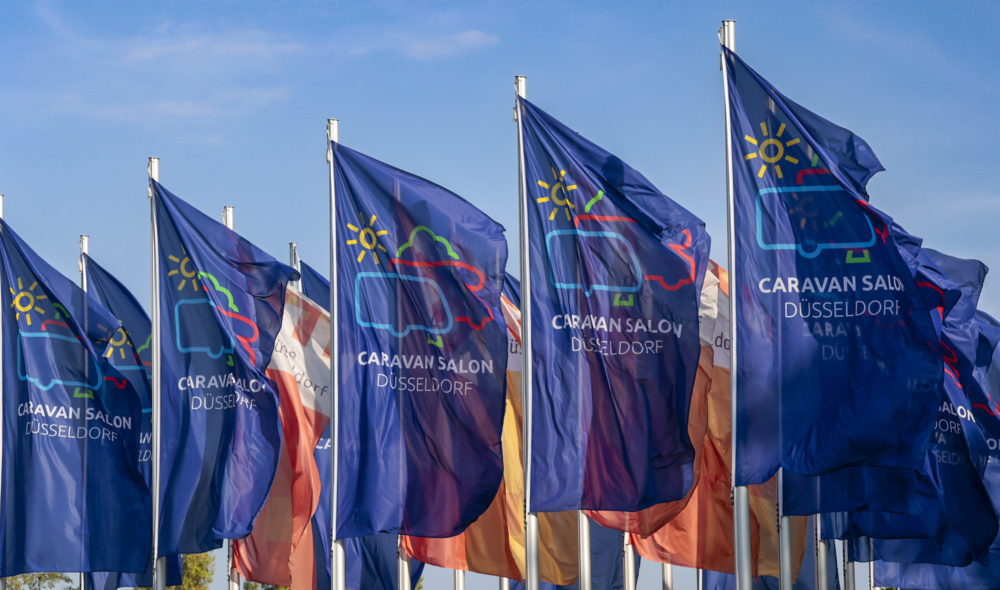 Photo: Messe Düsseldorf / Constanze Tillmann
Messe Düsseldorf GmbH and the Caravanning Industry Association (Caravaning Industrie Verband e. V. (CIVD)) will continue facing the future together and have renewed their cooperation for CARAVAN SALON DÜSSELDORF until 2028. This was agreed by the two partners by signing the new contract at the beginning of the new year.
From 1962 to 1993 CARAVAN SALON was organised in Essen. Since 1994 CARAVAN SALON has been held annually at Düsseldorf Exhibition Centre and is one of the few major trade fairs that has always been staged live on site – also during the Covid pandemic.
"This trade fair's move to Düsseldorf in 1993 was a stroke of luck – both for the event itself and for us as the organising trade fair company. Jointly with the CIVD we have developed CARAVAN SALON further and, ultimately, made it what it is today – the world's biggest and most relevant trade fair for the caravanning sector. The trust-based, constructive and fruitful cooperation with the Association as well as the loyalty many exhibitors show for their leading trade fair form the basis of this shared success. I am pleased that we will also jointly shape this path in future," says Erhard Wienkamp, Managing Director at Messe Düsseldorf.
"Cohesion, continuity and innovative power are the hallmarks of the caravanning sector and the guiding idea of our Association. This is why we are very happy to have had a strong partner by our side in the Düsseldorf trade fair company for over 30 years now, sharing these values and the passion for caravanning as a form of holiday together with us. Thanks to this trust-based cooperation CARAVAN SALON has become established as a beacon for our industry and a fixture without which the caravanning year is hard to imagine. This being said, all parties involved have never rested on the laurels of the many past successes, but always developed further and optimised the trade fair concept. We will also jointly follow on from this success formula in future," explains Daniel Onggowinarso, Managing Director of Caravaning Industrie Verband e.V. (CIVD).
The 62nd CARAVAN SALON Düsseldorf will be held from 26 August to 3 September (Preview Day: 25 August) 2023.
Current information and news can be found online at www.caravan-salon.com
and at www.caravaning-info.de.