Eberspaecher Opens a New Plant in China
With a ceremonial official start of production, Eberspaecher opened, in April 2018, a new production plant for electrical heaters in Tianjin. It will focus on manufacturing high-voltage heaters for battery electric and hybrid vehicles. In so doing, the company is strengthening its local presence and expanding its capacities for the rapidly growing Chinese passenger car market, especially for battery electric vehicles.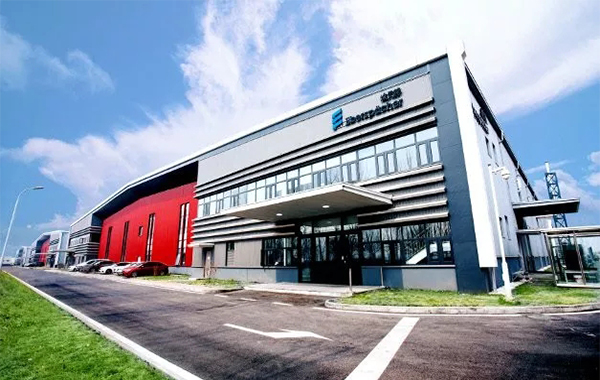 "The Eberspaecher Group is expanding worldwide. We are delighted that our long-standing expertise and presence on site is now being rewarded with new orders, in particular, for battery electric and hybrid vehicles," emphasized Managing Partner Heinrich Baumann during the ceremony. "With the new plant, we are expanding our capacities and making an important contribution to electric mobility in China," Baumann added. The final expansion phase will enable the plant to produce up to one million electrical high-voltage heaters per year for battery electric vehicles in the future.
The plant in Tianjin is situated in the Beichen industrial park, around 100 kilometers southeast of Beijing. In an area of 5,200 square meters, the automotive supplier produces mainly electrical high-voltage coolant heaters and low-voltage air heaters for passenger cars. The high-voltage products will be manufactured for battery electric vehicles by Chinese as well as international joint venture vehicle manufacturers for the Chinese market. The low-voltage products are also destined for international markets. In addition, the plant will manufacture fuel operated vehicle heaters for passenger cars and commercial vehicles as well as special-purpose vehicles such as recreational and ambulance vehicles.
Less than six months elapsed between the company deciding to build the new plant and actually occupying it. In his speech, Baumann thanked the local industrial park in Beichen and the companies involved: "We are proud that we were able to realize the new site in such a short time thanks to the flexibility and excellent cooperation on the ground." The well-established industrial infrastructure and the availability of qualified workers helped sway the decision in favor of Tianjin. The plant's proximity to the previous site in Beijing and the ability to retain staff as a result were also important factors. Around 100 employees currently work for Eberspaecher in Tianjin and the company plans to double the head count by 2022.
In future, the plant will operate in the production network with the German sites in Herxheim and Hermsdorf, which is currently also undergoing a program of expansion. The central items of the electrical heaters, the PTC ceramics, are developed and manufactured there.
(Source: aboutcamp BtoB)