Caravanning industry posts third-best result despite difficult conditions
Demand for motor caravans and caravans remains high and manufacturers' order books are well filled. Despite this, the industry is reporting falling new registration figures compared with the previous year: Between January and October, 60,578 (-17.6 percent) motor caravans and 22,531 (-2.3 percent) caravans were newly registered in Germany. The reasons for the lower registration figures are faltering supply chains and the industry-wide shortage of personnel. Overall, it is the third-best result ever for this period.

New caravan registrations just below previous year's level
Compared to the same period last year, new caravan registrations were up 4 percent in October. With a total of 22,531 new registrations in the period from January to October, the sector is just under 2.3 percent below the previous year's level. Due to a lack of vehicle chassis for motorhomes, numerous manufacturers have increasingly focused on the production of caravans in recent months.
Production of motor caravans continues to suffer from chassis shortage
New registrations of motor caravans were down 26.7 percent (3,677 units) in October compared to the same month last year. A total of 60,578 motor caravans were newly registered between January and October. This is the third-best result in the industry's history for this period and still significantly exceeds the figures from the pre-Corona years. However, manufacturers are particularly short of vehicle chassis, which is why there are delays in the production and delivery of vehicles.
Newly registered leisure vehicles in Germany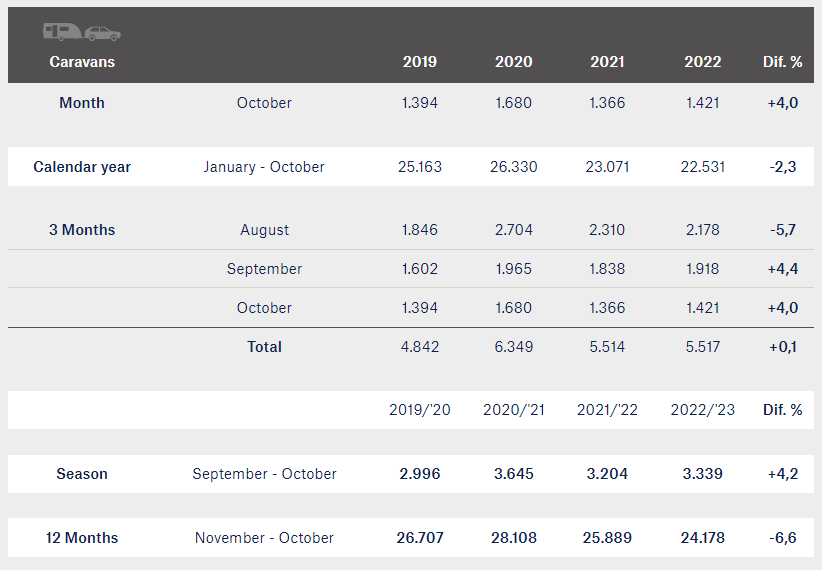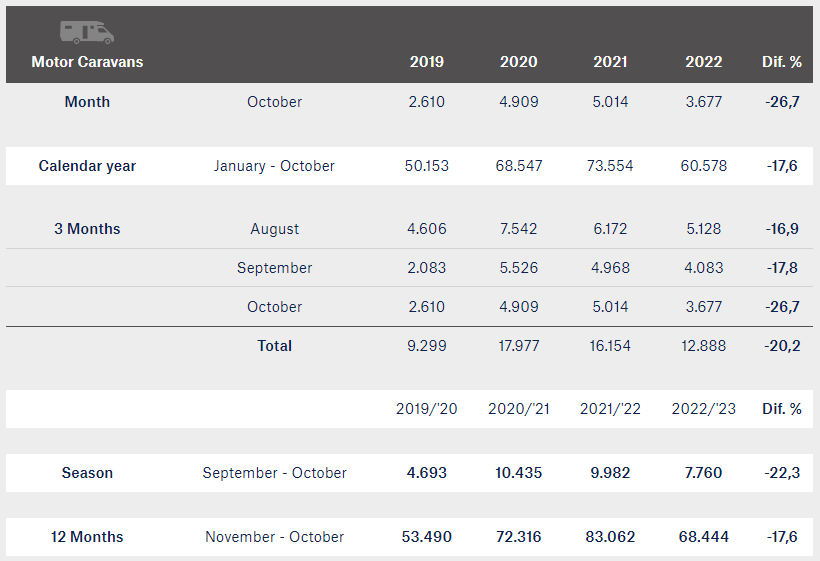 Source: CIVD.DE